Stages SC2 Spin Bike with Power Meter
Designed for the world's most popular rhythm classes, the new SC2 is the spin bike for the studio that wants to take advantage of the smoothest ride and make their awesome instructors shine. With the Stages Power Meter you can hook up to you favorite APP Stages Flight, Zwift etc.
NEW Stages RhythmBar accommodates all rhythm hand positions comfortably.
Next-generation Stages SprintShift allows a big resistance change with a single touch.
No-fuss FitLoc height adjustment system gets your riders safely fit and on the bikes quickly and easily.
CarbonGlyde drive system, featuring the Gates Carbon Drive carbon fiber belt, provides Stages' signature smooth ride.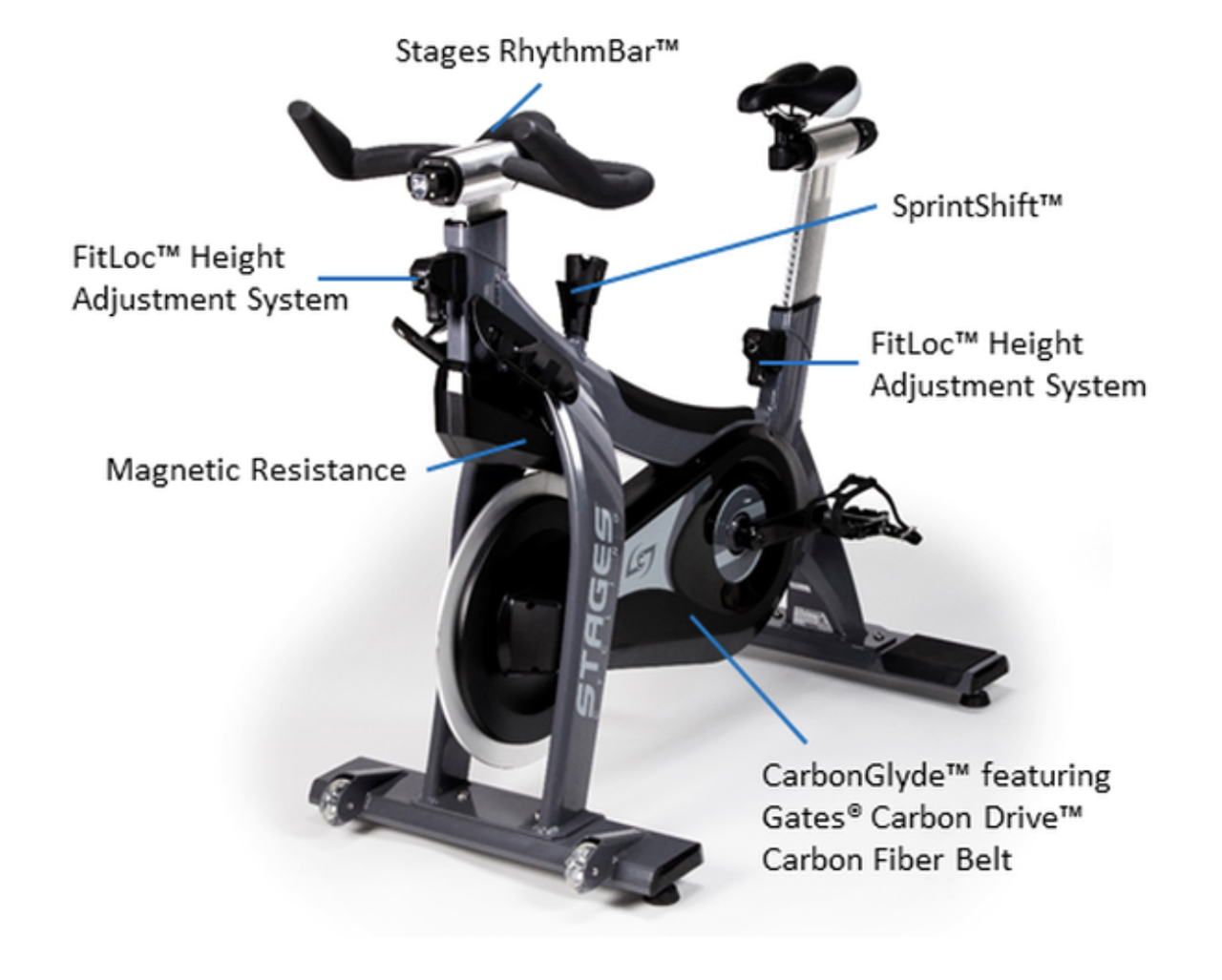 The Stages SC2 meets the demand of the world's most popular rhythm style indoor cycling classes with Stages Rhythm Handlebars, Stages Sprint Shift and no fuss FitLoc height adjustments.
You can sync with your favorite app Stages Flight Zwift  etc and more apps here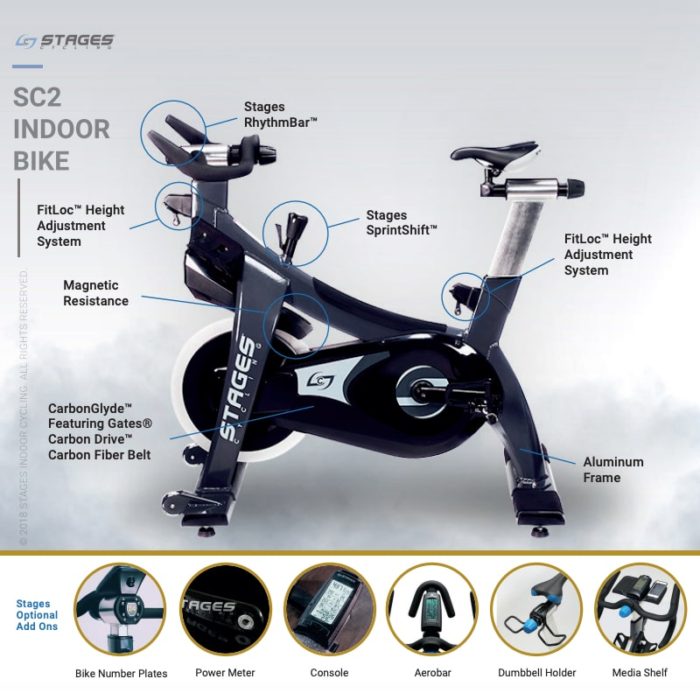 Stages SC2 Indoor Cycle Features
Carbon Drive
The Stages Gates® Carbon Drive™ carbon fiber belt is backed by Stages' unparalleled 10-year warranty. Combined with a 5:1 gear ratio and perimeter-weighted flywheel, the SC drive system supplies a sublime feeling of inertia for that real outdoor experience.
None of the lubrication, maintenance, or replacement costs of a chain or poly-v drive are required.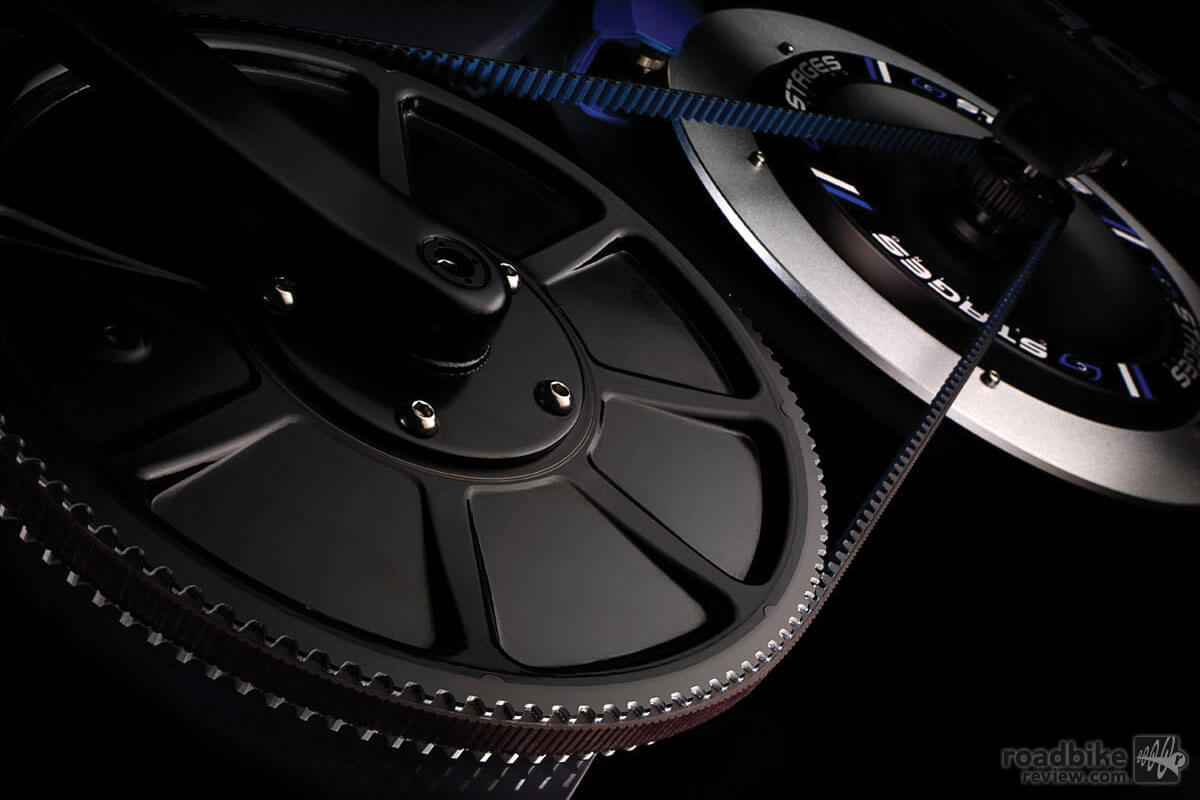 Sprint Shift
Stages SprintShift enables instantaneous macro-level resistance changes without incessantly turning a dial. The unique three-stage lever and custom workload settings allow indoor cyclists instant control. Perfect for HIIT and interval based workouts, the cyclist can add or drop resistance quickly and easily, without sacrificing custom micro-adjustment.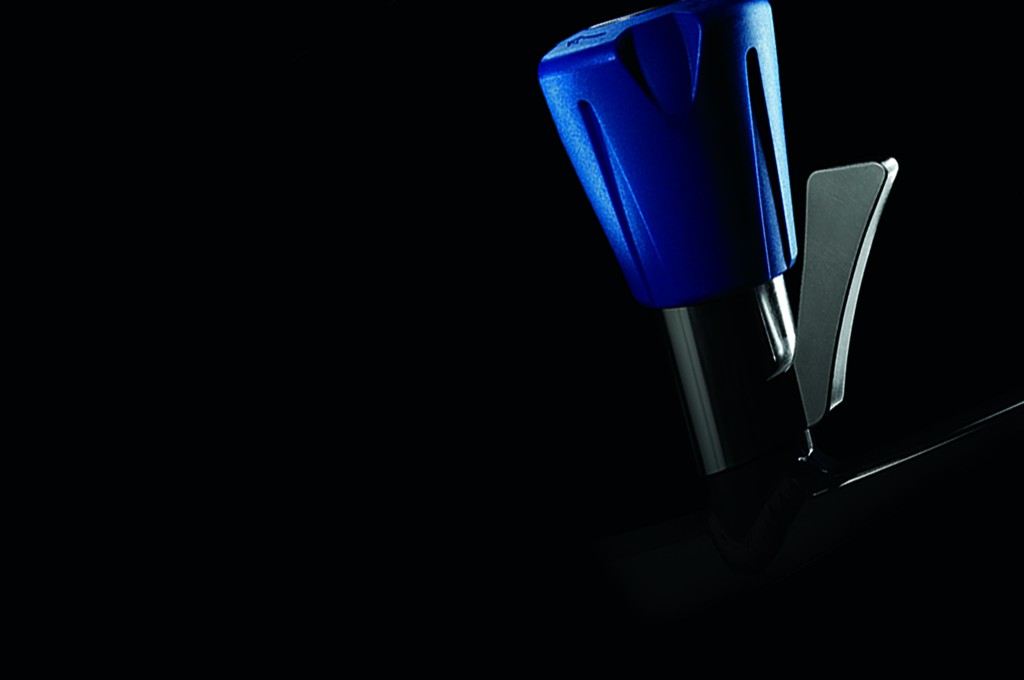 FitLoc
Precision fit range and quick adjustment functions set indoor riders up for their next best performance. Two minutes. That's all it takes to dial in the ideal FitLoc™-activated height adjustments. By combining road bike geometry with our RhythmBar™ handlebar, StagesFit puts you in a safe, comfortable position for whatever the day's ride requires.
The industry's fastest adjustment system for handlebar and seat height adjustment – 5 times faster than standard twist- to-lock systems.
Proprietary FitLoc adjustment system (patent-pending) creates a quick, comfortable and secure ride.
RhythmBar accommodates all rhythm hand positions comfortably.
Includes Stages Power Meter
The Stages power meter sets the bar for accurate and reliable power measurement for indoor cycling.
Compatible with both Bluetooth SMART and ANT+ enabled devices.
Features over 2,000 hours of battery life and is powered by two AA batteries.
STAGES SC2 INDOOR CYCLE BIKE WARRANTY:
Frame: 15 Years
CarbonGlyde Carbon Fiber Belt: 10 Years
Mechanical System: 3 Years
Labor & Electronics: 1 Year
Wear Items: 6 months
STAGES SC2 INDOOR CYCLE BIKE FEATURES:
Bike Weight: 100 lbs (45.5 kg)
Bike Dimensions: 24.5" W x 43.5" L (62.23cm W x 110.49cm L)
Frame Material & Construction: 6061 T-6 aluminum alloy, advanced hydro & air formed tubing, TIG weld
Frame Finish & Color: Industrial powder coat, Steel Blue
Assembly Hardware: Stainless steel
Drive System: CarbonGlyde featuring Gates® Carbon Drive™ carbon fiber belt
Gear Ratio: 5:1
Resistance System: Magnetic Eddy current with SprintShift resistance lever, micro-adjust resistance dial, & emergency push-to-stop
Q-Factor: 158mm
Handlebars: Comfort coated aluminum Stages RoadBar
Adjustment System: StagesFit with FitLoc height & patented fore-aft adjustment
Flywheel: High-inertia, cast iron perimeter weighted
Pedals: SPD & toe cage
Rider Fit Range: 4'10" (147cm) to 6'10" (208cm)
Max User Weight: 350 lbs (158 kg)