1 x Reebok Pump Set
Made from hardwearing steel, the weight set bar stands up to constant use. 28mm in diameter with a 2.8mm thick wall, the bar is thin enough to avoid fatiguing your forearms, yet sturdy enough to withstand a 40Kg/88lb load. Featuring numbered hand grip positions, the bar provides a template to help guide your form.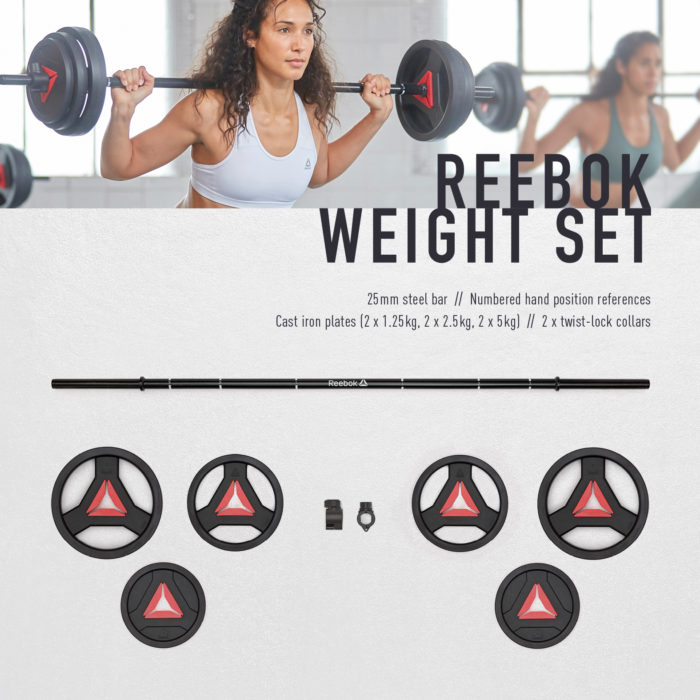 1 x Reebok Yoga Mat
4mm thick, the Reebok Studio Yoga mat provides the essential traction and cushioning you need for all poses, enabling you to position yourself as necessary with your feet planted solidly on the ground.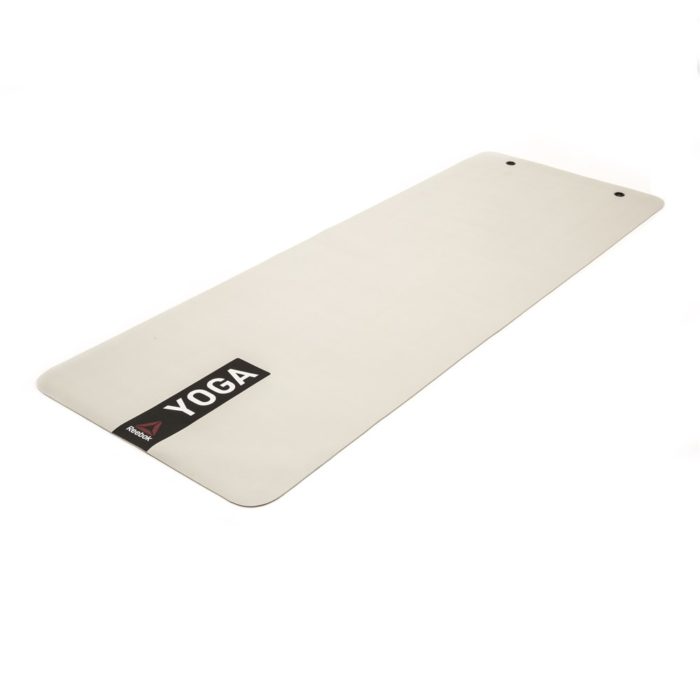 1x Adjustable Band Light
Resistance tubes, versatile in nature, are an integral piece of equipment within studio circuit classes. Not only are they popular for rehabilitation, resistance tubes are used to improve muscular strength.