The LES MILLS VIRTUAL BIKE will appeal to a range of different gym members: Members who are new to the gym and/or new to group fitness classes. Our bike provides an introduction to cycle fitness in general and group cycle fitness in particular. Members who are group fitness regulars but don't always get to a class. The LES MILLS VIRTUAL BIKE provides the flexibility and convenience to allow members to ride a group fitness class any time their schedule allows.

 The Challenge
Millions of people worldwide use cardio bikes every day. However, with participants increasingly looking to cycle boutiques, the challenge is how can we give members more engaging and interesting fitness experiences on the cardio floor?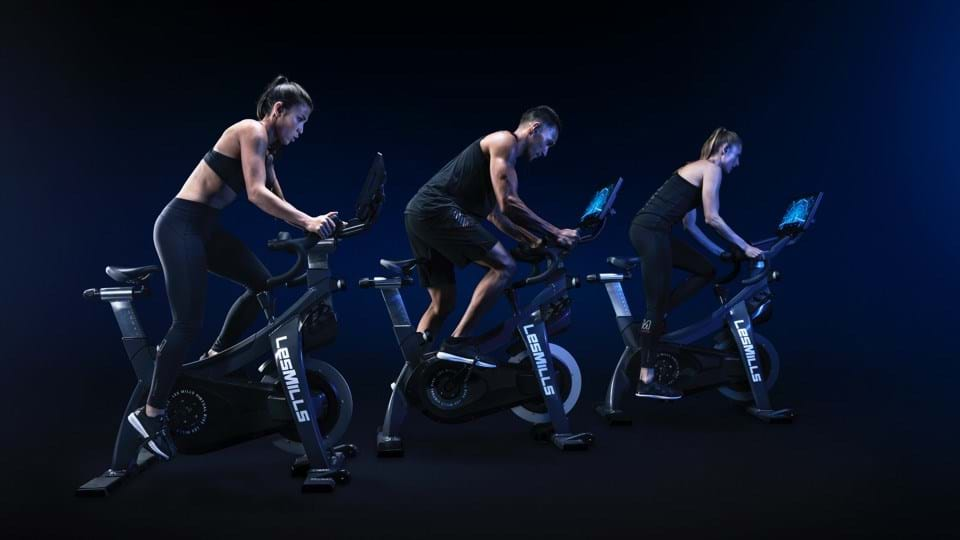 A WORLD-CLASS SOLUTION
We take the best international presenters, programs and content, from the leaders in group fitness and deliver it on a world-class bike, bringing the benefits of group fitness direct to the gym floor. Group Fitness members are proven to stay longer, visit more, and are less likely to cancel their membership.
Group Fitness exercisers are
26% less likely to cancel than gym-only member
45% of gym attendees who participate in group fitness visit their gym 5+ times per week2 94% of Les Mills group fitness attendees are likely to recommend their gym3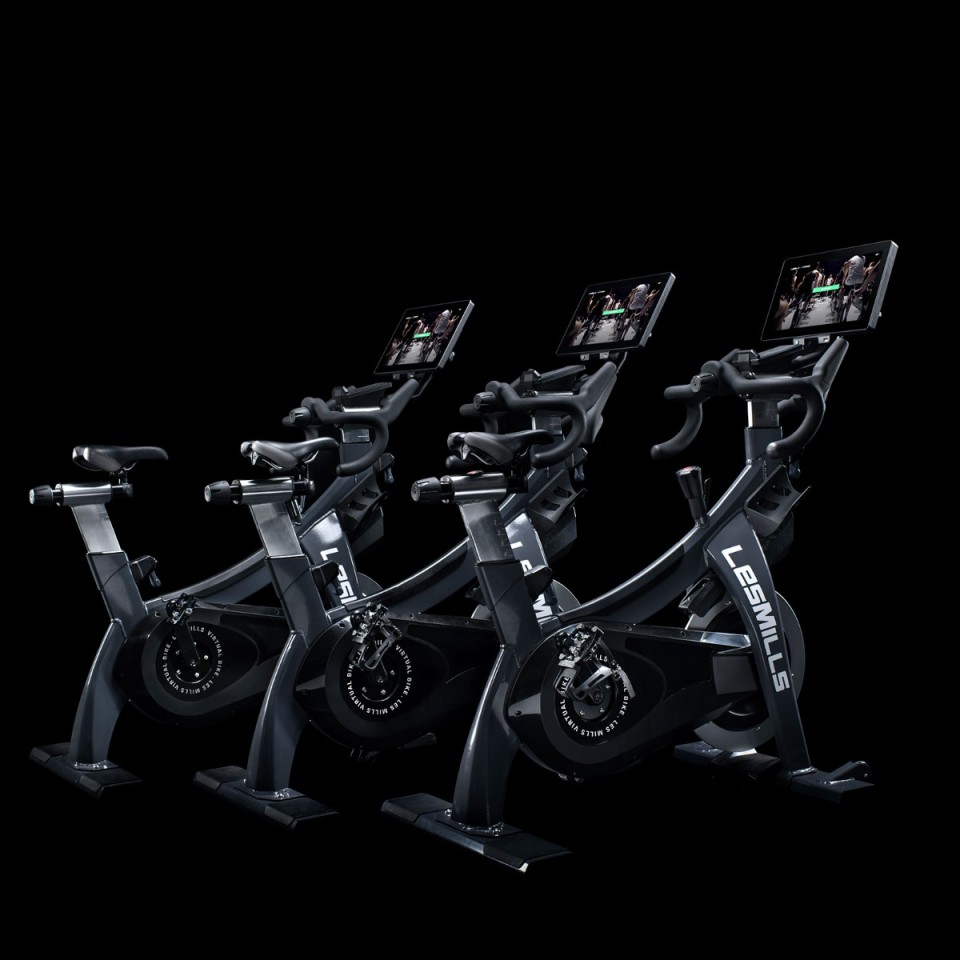 THE LES MILLS VIRTUAL BIKE
Les Mills is proud to announce a global partnership with Stages® Indoor Cycling to bring you the LES MILLS VIRTUAL BIKE. Experience cinematic ultra-engaging Les Mills cycle classes playing on a 15" HD touch screen console. The Stages Power meter gives live, accurate metrics as you ride, and Bluetooth™ connectivity lets you pair heart rate monitors easily. The Stages Power meter gives live, accurate metrics as you ride, and you can connect your heart-rate monitor and headphones easily.
LES MILLS CYCLE WORKOUTS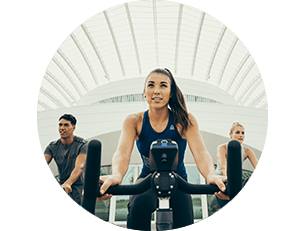 LES MILLS RPM
Our flagship cycle class is a group indoor cycling workout where you control the intensity. It's fun, low impact and you can burn up to 675 calories a session. With great music pumping and the group spinning as one, your instructor takes you on a journey of hill climbs, peaks and flat riding. In an RPMTM workout you repeatedly spin the pedals to reach your cardio peak then ease back down, keeping pace with the pack to lift your personal performance and boost your cardio fitness.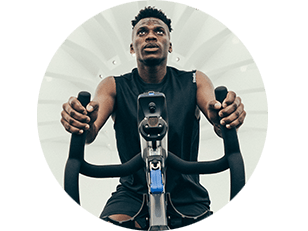 LES MILLS SPRINT 
A 30-minute High-Intensity Interval Training (HIIT) workout, using an indoor bike to achieve fast results. This is a 30-minute High-Intensity Interval Training workout, using an indoor bike to achieve fast results.It's a short, intense style of training where the thrill and motivation comes from pushing your physical and mental limits. A high intensity, low impact workout, it's scientifically proven to return rapid results. The 30 minutes you put into a LES MILLS SPRINT workout drives your body to burn calories for hours. You combine bursts of intensity, where you work as hard as possible, with periods of rest that prepare you for the next effort. The payoff? You smash your fitness goals, fast.
LES MILLS THE TRIP
An immersive workout experience that combines a 40-minute multi-peak cycling workout with a journey through digitally-created worlds. Each release is a unique environment that will surprise and challenge you. THE TRIP takes motivation and energy output to the next level, burning serious calories.
Less Mills Virtual Bikes are ship to you professional delivery and assembly service. This $195 service is included in the total package purchase price anywhere in the New Zealand once you have place your  order you'll be contacted to schedule your delivery. A  professional will set up the Bike ensure it's working properly before leaving. Assembly typically takes  30 min.
Price  $5995 + gst and freight
Lease to own  email us for more info at info@dfequipment.co.nz
36 months $55 per week + gst
48 Months $42.27 Per week + gst
License  free for the first year then $49 per month