Empower your training with premium quality weights for sale NZ. At Devine Fitness Equipment, we are a dedicated fitness support centre committed to sourcing reliable, safe weightlifting gear and equipment, helping Kiwis make the most of their workout.
Our dumbbells and extensive assortment of weights account for varying fitness levels and workout goals, adapting to multiple fitness styles and training demands. The free weights we source are composed of durable materials, offering a vast, tailored array of fitness styles with bars, racks, power backs, suspension trainers and more.We have the knowledge and products to demonstrate long-lasting solutions, whether you're a seasoned weightlifter looking to add the convenience of a fully functional home gym, simply requiring resistance bands to get started working out, or you're partnering with us to fit your new gym with a complete weight selection.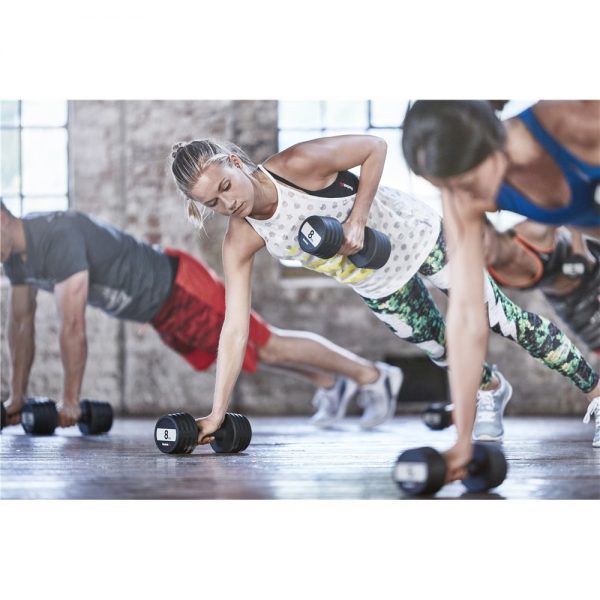 Chat with our friendly team to select the most appropriate items from our range. Shop with us today and create a gym that caters for all needs.
Gym Weight for Sale
Our gym weight for sale is reliable and effective with Kiwi brands and trusted equipment designs. We help you buy commercial gym equipment NZ online, helping clients choose from our range while you spend less.
Partnering with clients from our initial meeting to the finished installation of each gym equipment accessory, we offer advice and design ideas for your commercial space. Testing each item, we ensure that each product you find on our site is worth what you pay and will fit perfectly into a commercial gym setting.
Dumbbell Sets
We stock dumbbells from multiple brands, offering versatile equipment pieces in multiple numbers with varying weights. With our dumbbell pairs, you can sort and choose the items which suit your home gym or add to your selection of weights as you increase your strength and physical needs.
Our dumbbell sets allow clients to fill their new gym or home exercise space with a complete weight range to account for multiple exercise needs at a more affordable price. Additionally, by purchasing the items in a full set range, you can open your home gym to your whole family or increase customer satisfaction in the commercial gym sector.
Plate Sets
Select plate weight sets from our selection to add legitimacy to any gym. Our plate sets each have the same outer diameter to fit well with Olympic barbells, ensuring the height of the barbell itself is standard no matter the weight being held.
When we source home gym equipment NZ, we understand the responsibility we have for our clients. We offer gym plates, machines, and accessories composed of excellent materials and finished with fine attention to detail.
Seated Weight Machines
Seated machines offer a key component of gym gear, targeting specific muscle groups to deliver a well-rounded physique. From leg press to lateral raise, utilising machines to perform exercise tasks is a beneficial option for beginners, teaching proper form without risking injury.
Additionally, machines pair well with free weights as they can work well when rehabbing an injury, to exercise specific muscles, and as a finisher for the gym session that adds more volume to the workout.
With each brand we source, offering their range with vibrant colour, you can create an effective aesthetic for your gym. We have many options which can be selected in a colour to match your existing equipment. Attuned to the stimulus and appeal gym owners are required to create in their space, we design effective gyms that group activities into a specific area, such as the free weight section.
Frames, Racks and Benches
Frames, racks, and bench seating are a vital addition to the free weight area, making it possible to perform most exercises with a custom-built, sturdy back support and rests for leg squat weights.
Our adjustable or flat bench options offer the strength and sleek design to account for all high-performance workouts, while our training frames, such as the Bodytone Smith Machine, deliver safe training and heavy load capacity.
Lifting Accessories
With power bags, foam rollers, gym flooring and more, you can extend the comfort and use each customer gets out of your space.
Rubber gym flooring is a great option to protect against damage and noise from heavy weights impacting your floor.
Storage Racks
Select our storage racks to clean up your gym and give you more space to work with. These items can tidy up the gym while holding multiple equipment pieces, where you don't have to cart heavy weights around the gym to get to your bench.
Please enter your email to sign up for our newsletter and be aware of new deals and sales.