BodyTone Cross Fit Rig The Beast 9.8 x 1.77 x 3,4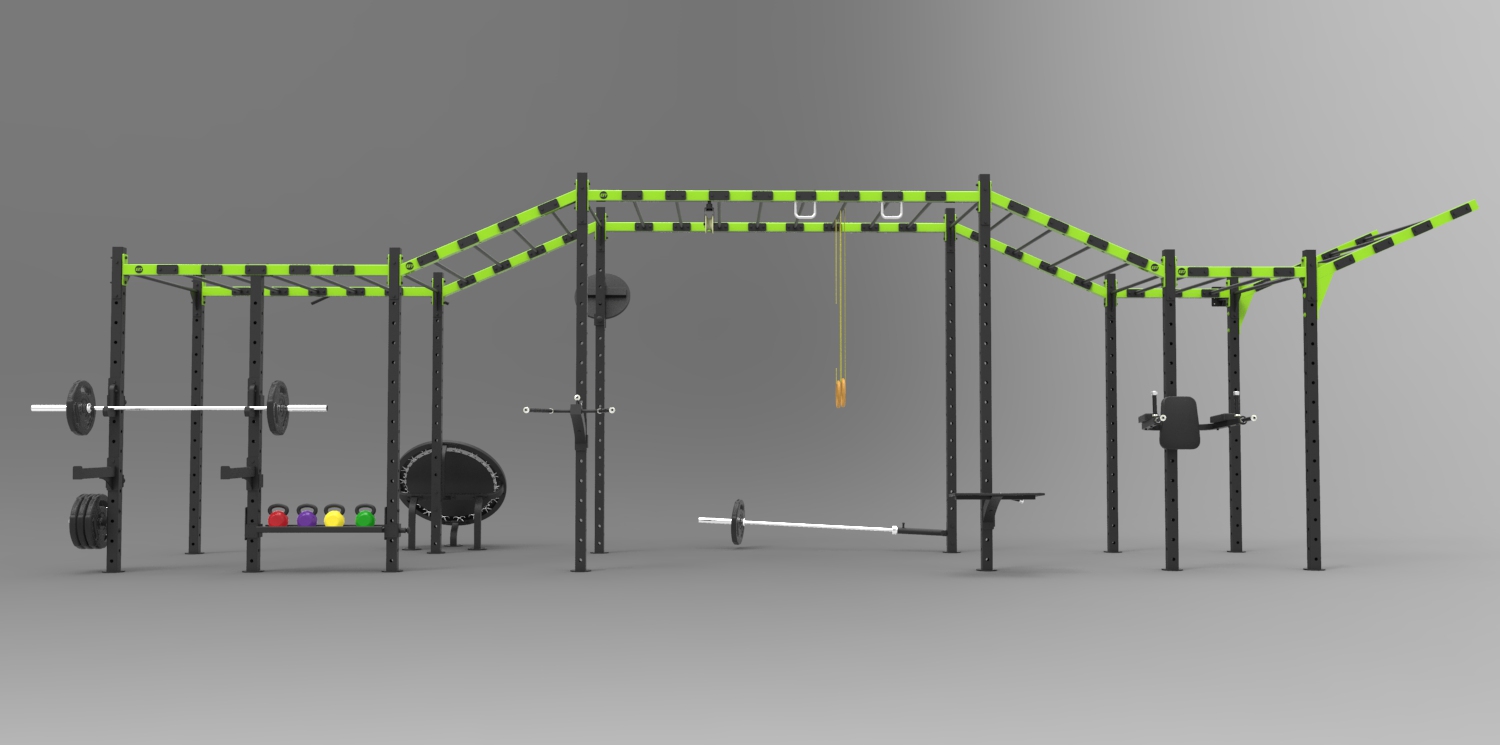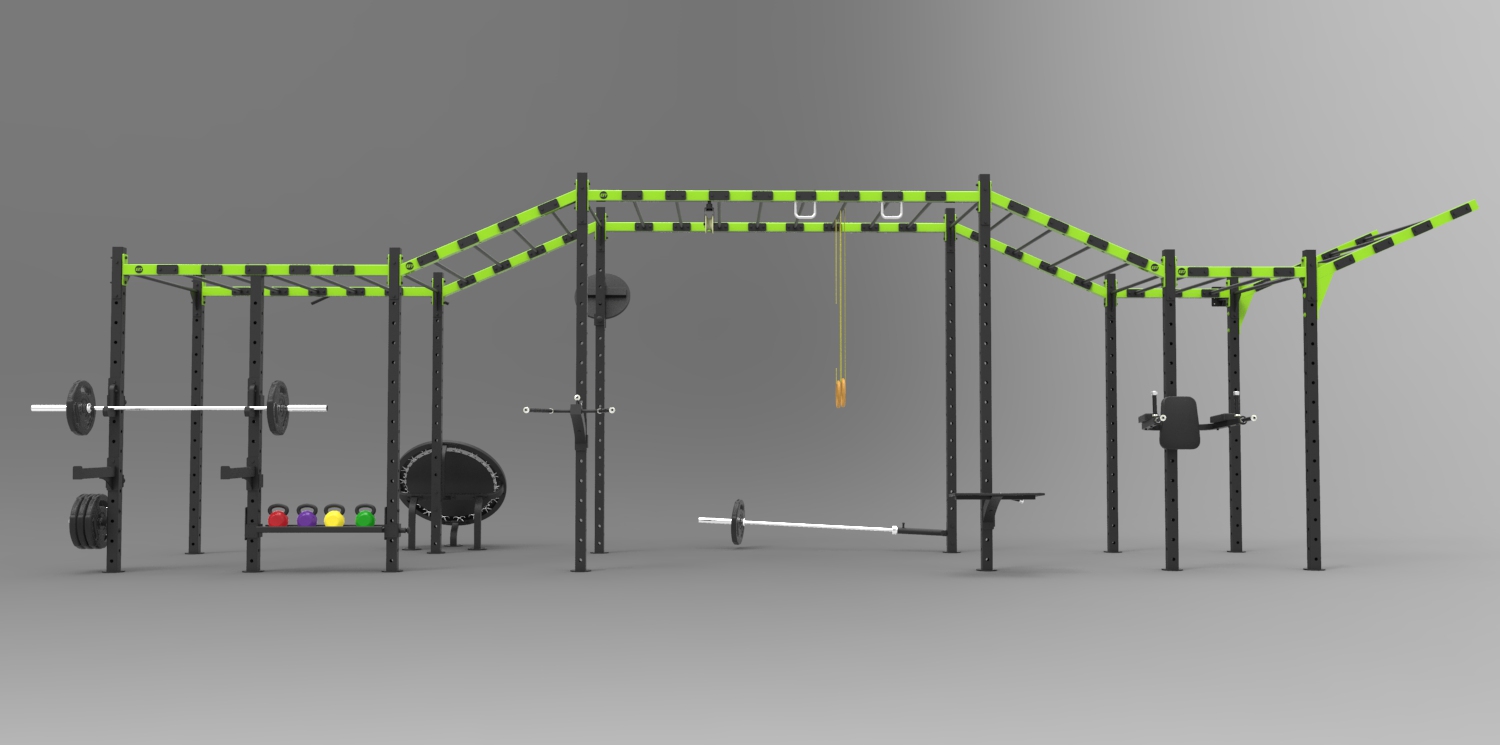 FRAME:
Steel tube ST52 of 80 x 80 x 3 mm thickness high resistance, laser cut for better precision and welded by robotized process. Binding structural plates of 10 mm thickness
CROSSBEAM:
Steel bars of 32 mm diameter and 3 mm thickness of high resistance, welded by robotized process. Load resistance of 150 kg.
MULTI SLOT SYSTEM:
CROSS AREA offers the possibility by extension modules growth of the structure both in depth and in extension. Adapting the modular system polygonal spaces and complex combinations. Allows interspersed up to 304 cm in height changes.
EXTRA WIDTH:
Special width of 177 cm, allowing greater amplitude for training multiple exercises, both on the inside and outside of the structure
WALL FIXING SYSTEM:
Possibility of fixing the structure to the wall by means of the wall attachment accessory with 10 mm thickness providing a distance from the wall of 30 cm. Option to extend the structure with different wall modules.
EXTRA HARDNESS NUTS AND BOLTS:
Nuts and bolts in galvanized steel of hardness 8.8, ultra resistant
ACCESSORIES:
Attach system to the structure by 2 holding spots. One by polyamide positioner and high security steel reinforced, and a second holding spot over calibrated steel of 25 mm. Support to the structure by bent steel plates of 6 mm thickness, with polyamide reinforcements in inner part, avoiding friction and noise during the exercise. In bars supports and security racks, polyamide reinforcements in supporting areas.
HANDLES:
Antiallergenic and non-slip neoprene with ALUMINUM ending caps. Multifunctional accessory and chin-up bar accessory made in solid stainless steel.
STEP:
Covered by 3M non-slip material improving security and stability.
PULLEY:
Made of nylon with internal bearing and quiet operation
PAINTING PROCESS:
3 layers of paint. Steel pickling and stabilized by immersion of the parts in different degreasing solutions to ensure a perfect and complete cleaning of the base material. Antioxidant primer to ensure adequate isolation of internal oxidation and good paint adhesion. 2 final coats of epoxy polyester powder paint, dried at 240ºC
DESIGNING PROCESS:
Ergonomic and biomechanical study under our associated Professional's supervision and by professional athletes. After a long design process; from the drawing of the sketch, engineering research, prototypes making, and tested by Professionals athletes our products are released to the market.