STAGES SOLO SPIN BIKE 
Born from Stages success in the indoor studio and with their Stages Flight group display technology, Stages Solo is a commercial performance spin bike for the cardio floor. Stages Solo provides a real bike feel, an engaging cycling interface, diverse ride journeys, highly accurate training feedback, the ability to track fitness goals and achievements over time. Adding a new level of motivation, Stages Solo is designed for the rider who wants to experience the fun cycling experience of the studio but in a personalized, single-rider environment. 

DESIGNED FOR THE COMMERCIAL GYM
​The magnetic brake arm and CarbonGlyde drive system are maintenance free. Stages Power auto zero resets to ensure the most accurate power data.The Solo software auto-updates and new rides are delivered wirelessly during evening hours.Entertainment and ride content is stored locally, so there are no large bandwidth requirements.

MOTIVATION
The Stages Solo bike takes a revolutionary approach to making performance based cycling on the gym floor accessible to riders of all levels and abilities. Not many riders understand what Functional Threshold Power (FTP) is nor do they wish to spend 60 minutes riding at threshold to figure it out. Stages Solo utilises game theory to establish a journey for its riders and cleverly disguises a short fitness test within the atomic estimator game to get you started on your journey and help establish what your goals are going to be going forward. From there you then open up a vast array of immersive cycling based programs to satisfy every type of rider.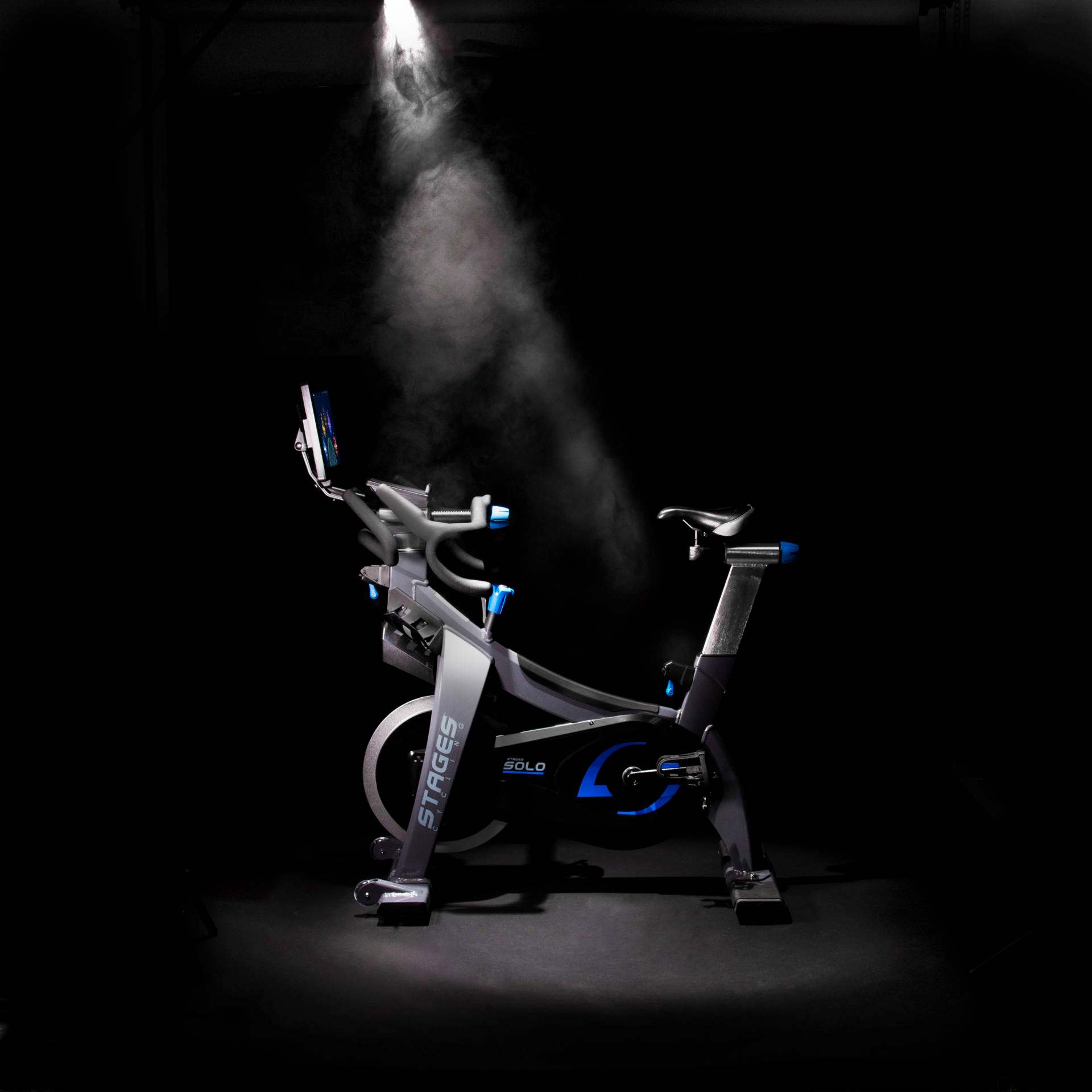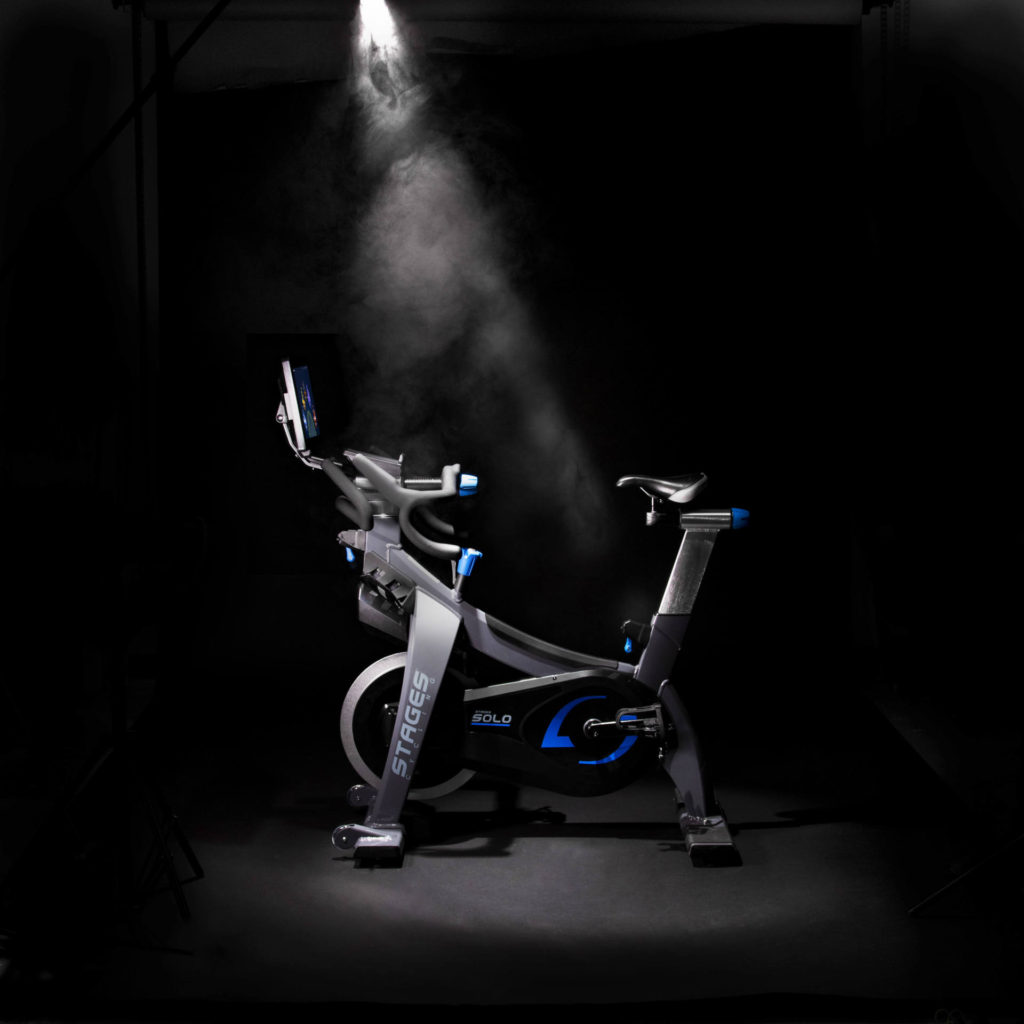 STAGES COACH
Stages Coach plans are all about the intensity profile and measurable progress. These plans are crafted with progress and performance in mind. Expect repeated blocks of intensities that are sure to 'raise the roof' of your cardiovascular fitness. All Stages Approved Coach Plans carefully consider work to recovery ratios and getting maximal improvement for your time.
STAGES MIX​
Stages MIX plans are built around visual and audio artistry that will truly allow you to get fully immersed in the ride experience. The class experience is designed to attack targeted power zones like never before with the added motivation of a full tilt experience. The Experience is the main driver to immerse the rider but to still deliver real results.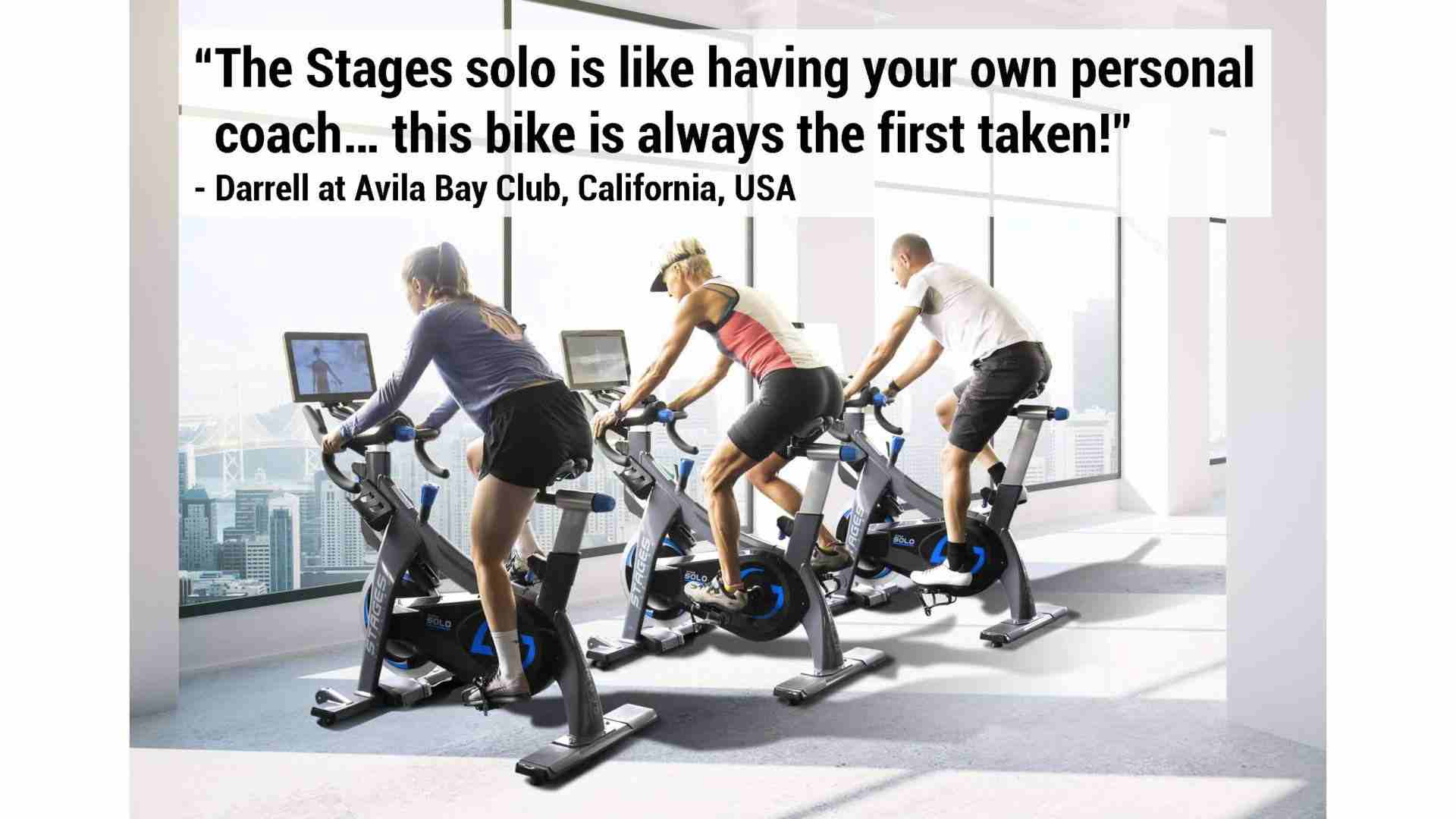 Commercial Warranty Details
Frame: 15 years
CarbonGlyde Carbon Fibre Belt: 10 years
Mechanical System: 3 Years
Electronics: 1 Year
Wear Items: 6 Months
Accessories
Optional accessories include Aerobar, Dumbbell Holder, Media Shelf.
Adjustable FitLoc Provides easy adjustments to seat and handlebar height and fore & aft positions
Display Fully immersive screen.
Feedback Time, Cadence, Watts, Average Watts, Speed and more in the immersive display
Pedals SPD & Toe Cage.
Frame Aluminium
Finish Powder Coated
Resistance System Unique SprintShift magnetic resistance system allows users to quickly jump resistance levels and use the traditional resistance knob for micro adjustments.
Drive System CarbonGlyde belt drive system
Gear Ratio 5:1
Q-Factor 158mm
Handlebars Comfort coated aluminium Stages RoadBar
Cooling Fan No
Heart Rate Monitor Yes
Connectivity Ant+ and Bluetooth
Belt Type CarbonGlyde featuring Gates Carbon Drive carbon fiber belt
Solo_Battlecard_082418 (1)