The Livepro Energy Pack Rack holds up to 5 energy packs and features a highly durable frame structure with a unique internal support design that prevents the pack from sagging in the middle and helps maintain its shape, making it an ideal storage solution for the gym. The metal frame with a matte black finish looks very textured, and it blends beautiful design with high quality materials. The thickened and widened base increases the stability of the rack and makes it easy and safe to hold.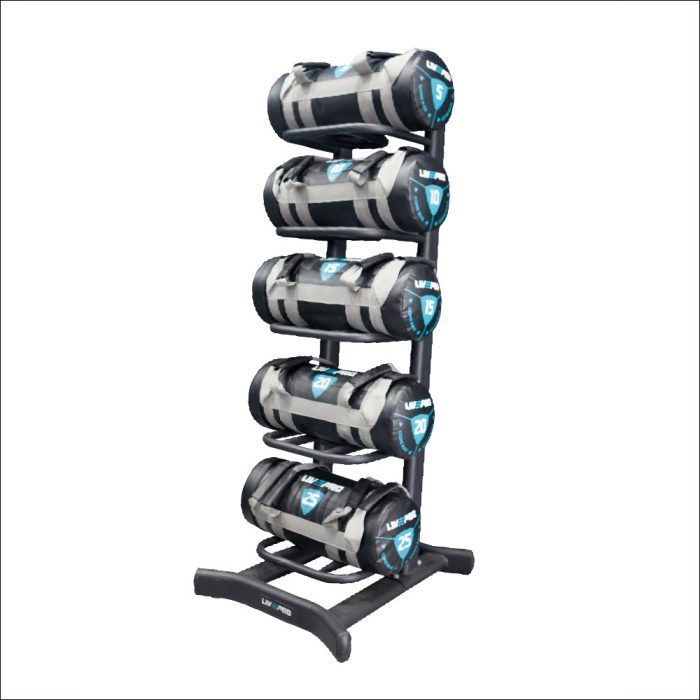 High-quality steel material
It is made of 40×80×1.5mm pipe with seamless welding technology, which is more stable and durable
Black molding powder coated
Black molding powder is coated on the surface to increase the feel and texture and corrosion resistance of the steel pipe, which is not easy to rust after high-temperature treatment,
Wider base is more stable
Its support frame tube diameter is 2.5cm, load-bearing capacity is outstanding and wider base can provide additional stability performance
Increase space utilization
Vertical placement is designed to reduce wasted space in the gym and improve space utilization
Logo and warranty
The logo pasted on the steel tube will not wear out, with a 2-year full commercial warranty against damage
Suitable for a variety of training scenarios
This basic fitness storage equipment is perfect for commercial gyms and clubs as well as fitness studios and home gyms, making it a smart choice for investors.
Technical Parameters
Brand: Livepro
Color: Black
Material: steel
Weight: 20.5kg
Pipe size: 40 × 80 × 1.5mm
Product size: 66×76×145.5cm
Number of products that can be stored: 5